"I love this look....you look Foxy!!"
That's what my friend Tamika said when I showed her the pics from this shoot. I loved that reaction because that's exactly how I felt! This jumpsuit gave me 70's vibes the moment I slipped it on. I wanted to style it with big curly hair, and platforms and get my Foxy Cleopatra on!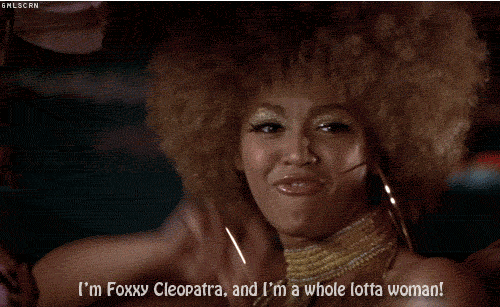 As presented here, it's not winter friendly, but it can easily be paired with a moto jacket or duster as seen below to make it weather appropriate. This jumpsuit came from Standout Style Boutique.....and guess what? IT'S ON SALE....yup 40% off! In fact, the entire store rigjt now is 40% off (excluding accessories). No better time to check them out, just use code "WOW40" at check out.
So what do you think of my jumpsuit? Am I Foxy Beast or what? LOL
Winterize the look by layering it with a jacket or duster (also on sale)
#curvyfabulosity #curvyfashion #fashionista #shopsmall #sale #shopstandout #melanin #psblogger #plussizefashion